Yearbook Offer
---
Lost your STHS yearbook? Wish you had copies of some of the other STHS yearbooks?
Can't remember what Jim looked like way back when? (See first pic below.)
Don't want to remember what Jim looks like today? (Too late, see other pic below.)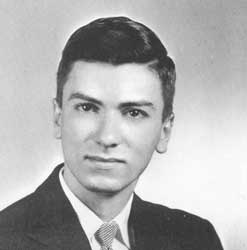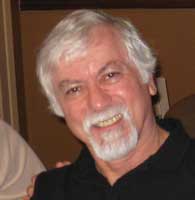 The "old" Jim and the "new" Jim, the new Jim actually being the old Jim.
Where was I? Anyway, we now have the following yearbooks and other STHS memobilia available on a DVD.
1945 Sisku-Hanne
1948 Sisku-Hanne
1950 Sisku-Hanne
1958 Sisku-Hanne (missing 2 pages)
1959 Sisku-Hanne
1960 Sisku-Hanne
1962 Sisku-Hanne
1963 Sisku-Hanne
1964 Sisku-Hanne
1974 Sisku-Hanne (missing 4 pages)
1960 Bear Memories
1961 Bear Memories
1957 Progress Elementary Memory Book
Lots of issues of The Smoke Signal, the newsletter of the Susquehanna High School Alumni Association (constantly being updated with the latest issue)
along with some miscellaneous stuff
From time to time we hope to add additional yearbooks to this collection. For example, we have the 1943 and 1989 Sisku-Hannes, but have not yet scanned them.
Stay tuned for the latest updates.
By now you are no doubt asking yourself, "How do I get my copy of this fabulous DVD?"
Simply email Jim by clicking below
and provide your vital statistics (i.e., Name and Address), and Jim will get a DVD in the mail to you sometime within the next six months, tops. Act now, and this DVD can be yours for the special low price of $0.00, and in this economy that's a price hard to beat.